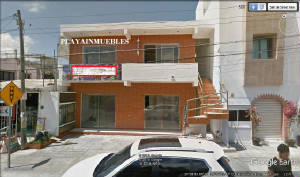 OUR OFFICE AT PLAYA
Just click this address to send us an e-mail:
ARACELI LOPEZ &
GUILLERMO BENAVIDES E.
Office at Bacalar:
Tel: 52 984 188 2929
Office at Playa: Av Constituyentes, Entre 40 y 45 Av., Playa del Carmen, Q. Roo.
Tel: (52) 984 149 6679


What's Your Dream House?
Send me your specifications I'll send you the rigth option you're looking for!